Mercuri International has just entered into a strategic partnership with LinkedIn. This means that Mercuri is now a LinkedIn Sales Solutions Approved Training Partner.
Mercuri International will be training you in LinkedIn's Sales Navigator – a tool used for social selling.
Social selling – why is it important?
Social selling is becoming more and more important. The buying process has changed – the potential customers search for lots of information themselves before contacting a potential supplier.
75% of B2B buyers use social networks to research products! 
Apart from feeding the potential customers with information, it's also important to get access to the right people, establish, and maintain a relationship with them.
90% of decision-makers say they never respond to cold outreach!
Social selling – what is it?
Social selling is about:
Creating a professional brand
Finding the right people
Engaging with insights
Building strong relationships
LinkedIn has a tool which is made for just that – the Sales Navigator. This is the tool that Mercuri International can teach you how to benefit from.  
The Sales Navigator
With the Sales Navigator you will be introduced to the following:
Social Selling overview
Social Selling benefits
Social Selling how-to
Engagement cues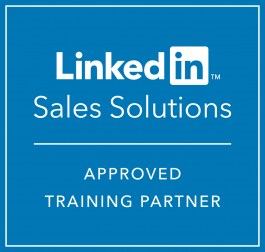 Do you want to improve your social selling performance? We can help you. Please contact:
Robert Box, Global Account Director, Mercuri International
Mail: robert.box@mercuri.net
Phone: +420 604 220 409