Mercuri International has become a Forum Member of the independent research association CSO Insights. Each year, CSO Insights surveys thousands of Chief Sales Officers to analyze the challenges they find the most critical.
"We work a lot with research to validate our thinking and to build our customer solutions and concepts."  says Mr Ola Strömberg, CEO Mercuri International Group. "For us to also tap into CSO Insights' firm knowledge bank will benefit our customers."
"We are happy to welcome Mercuri International into the group of members of CSO Insights. Having this truly global firm on board will broaden the market for CSO Insights even further" says Barry Trailer, co-founder of CSO Insights.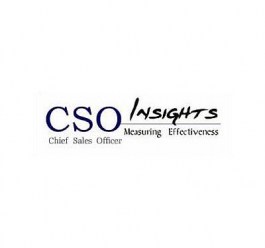 Press Contacts
Ola Strömberg, CEO Mercuri International Group ola.stromberg@mercuri.se Tel. +46 (0) 8 705 29 29 | Mobile: +46 708 119 906
Barry Trailer, Co-founder CSO Insights barry.trailer@csoinsights.com Tel. +1 (415) 924 3500
About Mercuri International
With our unique combination of consulting and training expertise, we help nearly 15,000 companies per year in more than 50 countries, and in over 30 languages, to become more efficient and effective in their sales activities, and achieve necessary improvements in results.
For more information about Mercuri International, please visit www.mercuri.net.
About CSO Insight
CSO Insights is a sales and marketing effectiveness research firm that specializes in measuring how companies are leveraging people, process, technology, and knowledge to improve the way they market to and sell to customers. For 19 years, CSO Insights' surveys of over 12,000 sales effectiveness initiatives have been the standard for tracking the evolution of the role of sales, revealing the challenges that are impacting sales performance, and showing how companies are addressing these issues.